Prepare your summer holidays!
The sun sets earlier and earlier, winter days come and go, and all you dream of is sipping a lemonade under the tropical sun? If a holiday in the sun at the height of the Christmas season proves complicated, even out of reach for many of us, nothing prevents you from escaping and imagining, months in advance, what your next summer holiday might look like.
It's something you rarely think about, but there are many advantages to planning your holiday in advance. In addition to getting the best deals at the most reasonable prices, it will allow you to put your professional obligations in order beforehand, and thus avoid the stress of unexpected events that could hamper your stay. To enable you to organise this in the best possible way, we are now offering you a list of our essentials to think about when preparing your summer holidays!
Choose your destination
Needless to say, the location of your destination remains the most important decision when planning your summer holidays. With the wide range of possibilities available to you, it is often difficult to make a choice, but don't panic, several criteria will help you to sort out your desires.
First of all, the idea would be to set a budget which, let's face it, will be one of the most important conditions for choosing your destination. Then you will have to write down on a sheet of paper the countries or regions that come to mind. The third step will then be to target your desires. How do you imagine your summer holidays? Under an umbrella by the sea or hiking in the mountains? Would you like comfort and pure relaxation or are you more interested in adventure and the discovery of historical places in city breaks?
Then select from your options the destinations that best suit the type of activities you wish to do. While staying in Europe, Spain can be a promising destination that will fulfil many of your desires. Indeed, by choosing a city like Palma on the island of Mallorca, you can visit many architectural treasures, while enjoying its incredible natural landscapes and beautiful white sandy beaches!
If you're an art and history buff, then Italy is the place for you! Rome is the main centre of ancient Roman art and has many historical monuments. Italy also boasts beautiful sandy beaches such as Portofino and Tuscany, as well as many lakes and lagoons.
Portugal also remains one of Europe's most popular destinations during the summer months. In addition to its mild climate and rich cultural heritage, Portugal also boasts many breathtaking landscapes with the magnificent beaches of the Algarve coast, steep cliffs and sumptuous waterfalls and gorges.
Another advantage of Portugal, and not the least, is that it will allow you to travel at a lower cost, saving on food, rent and travel.
But if you want to stay in France and discover the wonders of the French Riviera, you can always opt for some luxury destinations such as the French Riviera and St Tropez. The first advantage of these destinations is that they remain easily accessible from many French cities by TGV or plane, and they have become particularly popular in times of global pandemic. Moreover, the French Riviera offers numerous accommodation options to suit all requirements, with starred clubs and access to private beaches, luxurious villas with private swimming pools, the dream within reach!
Rather as a couple, with friends or family?
Just like the choice of your destination, that of your travel companions will be made according to your desires. A voyage of discovery with your beloved will allow you to strengthen your relationship and enjoy together moments of relaxation after months of hard work. You can then opt for a chic seaside getaway with candlelit dinners and day trips to historic sites.
Travelling with friends can also be a very rewarding experience, ideal for making memorable memories. You can then share the rental of a fully-equipped villa, form small groups to satisfy everyone's desires in terms of activities and enjoy your evenings in a nightclub or under the stars by the sea.
Finally, a family holiday based on hiking, sand castles, laughter and board games is also the perfect choice to strengthen family ties and create unforgettable memories.
Book the dates
Your destination is all chosen? All you have to do is set the dates of your trip and make all the necessary reservations. To do this, you will first have to agree with your companion, partner or friends on their availability and arrange a common schedule.
Preparing your holidays in advance has the advantage of being able to tell your employers a few months in advance about the dates of your holidays so that you don't get held up at the last minute "because there's no one left at the office". Moreover, bookings are often cheaper when you are not in a rush period. This will enable you to find rentals that meet all your requirements at the lowest possible cost.
Anticipate the weather
Preparing your summer holidays in advance also allows you to anticipate the weather and book on the most favourable dates. Indeed, if you wish to take advantage of the sunny beaches and walks, depending on the country, certain months may be preferable. While the months of April, May and June are the most favourable for a trip to Japan, Thailand will remain generally sunny from June to September or even October.
Your dates will therefore also need to be adjusted according to the weather in your destination.
Book flights
Now that your destination has been chosen and your dates have been set, the very laborious stage of booking flights arrives. The techniques are then different, with regulars preferring to choose their favourite airline, while others will prefer to rely on flight comparison sites to find the best deals. What is clear is that in all cases, the more advance booking you make, the more discount you will get on your tickets and perhaps a chance to choose the location of your seat according to your desires.
Even though this is an often neglected stage of the trip, the quality of your flight will put the emphasis on the rest of your stay, so it's up to you to apply yourself!
Think about what you're going to put in your suitcases
Now is the time to pack your bags for a well-deserved relaxing stay. But to make sure you don't forget anything, the best thing would be to organize a checklist that you will fill in as you go along to avoid pressure tactics and last-minute oversights.
For a holiday in the sun, you should choose T-shirts, tank tops, shorts, skirts and dresses to withstand the high temperatures of the day. However, always remember to bring a warmer outfit with trousers, a jacket, a jumper and good shoes for cooler evenings and in case the weather decides to make some unexpected changes.
Of course, for a holiday in the sun, make sure you take along swimming costumes, beach towels, sunglasses, a cap or hat and sunscreen, which will be your essentials during your stay. Never forget your underwear when you pack your suitcase and don't hesitate to take a few extras, adding a pair of pyjamas. A sports outfit will also not be refused in your suitcase in order to be ready for the more physical activities.
Rent a villa
For accommodation during the summer holidays, it is often natural to move towards renting a room or suite in a hotel. However, renting a holiday villa can often be much more advantageous. If you don't want to have to worry about anything, it is best to contact a luxury real estate agency such as John-Taylor.
First of all in terms of cost, a villa is often more profitable with all the private services such as the swimming pool, Wifi connection, kitchen which are already included, unlike a hotel where any extra service will be charged to you. Renting a holiday villa is also an opportunity to live, for the time of your stay, in the house of your dreams, with a small bar area in the kitchen, a terrace equipped for relaxing, and a large garden with a swimming pool to satisfy the children.
Moreover, choosing a holiday villa will allow you to enjoy a privileged intimacy. You will be perfectly quiet with your family, without having to put up with the screams of the children of the neighbouring holidaymakers playing in the hotel's swimming pool. You will also not be bothered by late sleepers who like to extend their evenings, but at the same time you will be free to invite friends to spend the evening and extend the festivities into the late night.
Staying at the hotel or in a guesthouse will bring you into close contact and living close to people you don't know. A villa will give you a guarantee of security but also complete independence, with children who will be delighted not to have to share the swimming pool or swing.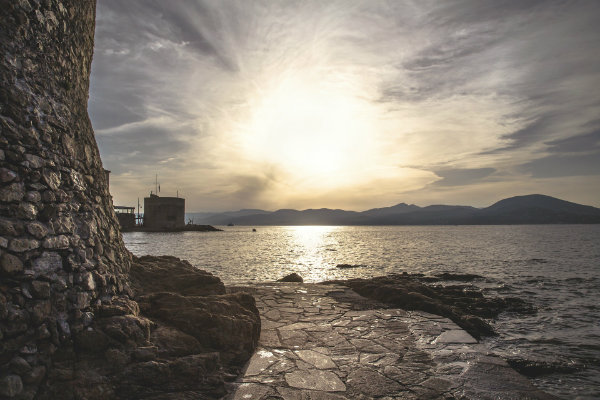 Prepare activities
Depending on your destination, plan and organise the activities you will do on site. This will not only save you time, but also prevent routine from setting in during your stay. Find out about the region's must-do's. Plan beach days to laze by the sea, or visit the city's historical sites and its most famous museums.
You can also organise hiking trips. And to liven up your evenings, why not spot the city's amusement parks in advance, or simply camp by the sea? The most important thing to do is to find out in advance what the region has to offer.
Find the best restaurants
Check the travel guides in advance and try to find the best address books beforehand. This will allow you to try out the various specialities of the region but also to make advance bookings if necessary.
Plan your return with peace of mind
Finally, planning your summer holidays in advance will also allow you to plan a smooth and more serene return to everyday life. For example, you can plan to go home a few days before your children go back to school to give them time to get used to it, and you might just as well extend your holiday to share a few more days of rest in their company, without having to spend time in the sun at the office!
As you can see, organising your summer holidays in advance can be very advantageous, both financially and in terms of ensuring the quality of your stay. So don't wait any longer and plan your next getaway now!